Way before Ibiza first plugged in their speakers, the mecca for European clubbing was in the sunshine city of Valencia. Surprised? You shouldn't be.
Romantic strumming of a guitar over Tapas, the global pop takeover of the Macarena and the passionate flamboyance of Flamenco; it's clear that music is, and always has been, integral to Spanish culture. And Valencia is no different with a rich musical history that comes with its own brand of cool.
Back in the day (or the late 80s and early 90s), this little pocket of Spanish coastline was famous for its Friday-night-to-Monday-morning raves. Dubbed Bacalao; meaning 'cod' in Spanish, the name of the rave scene comes from slang used by Valencian DJs to describe good music imported from abroad – this could be anything from New Order to Sisters of Mercy. The local sound was famous for the peerless art of mixing radical genres such as post-punk, new wave, synth pop, gothic rock and the first electronic rock songs we now lovingly call proto-techno.
Like most music bubbles, the scene burst in the mid-90s, mostly fuelled by sensationalist spins form local media that enforced government crackdowns. A sad story that seems to echo across the world.
However, Valencia remains a city of electronic music lovers, and the 800,000 inhabitants are not one to shy away from innovation. From re-routing an ancient river to make room for a lush space dedicated to arts and sciences, to opening the first sister campus of the Berklee College of Music in Boston – flashes of transformation and reinvention is all around. And it goes beyond architectural builds into the everyday life of music, food, and drink.
As Valencia enters its 40th year of celebrating this thriving scene, we hooked up with two local DJs and producers to discover the locals who are pushing the boundaries and innovating from the ground up. Watch it all unfold below.
Where to eat, drink, and discover the best local music of Spain's sunshine city.
DRINK
CAFE DE LAS HORAS
Full disclosure, when we're not drinking whisky in the city, you'll find us kicking back at this café drinking its famous Agua de la Valencia. A thirst quenching mix of freshly squeezed orange juice, Prosecco and a heady mix of clear spirits. It's a must visit for the décor, the warm service and a jug of the good stuff –because there's no way you'll stop at just one glass.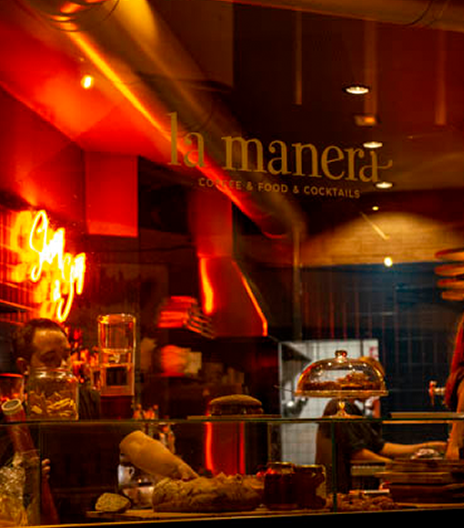 LA MANERA
In a country full of beer and G&T drinkers, it takes some serious guts to open up a cocktail bar. But that's exactly what Sandra and Diana, owners of La Manera, did after falling in love with theValencia.
Self-proclaimed 'ice-breakers' of the city, the ladies have perfectly curated the décor, food and drink to bring in a new community of foodies and cocktail connoisseurs. Walk past at your own peril.
La Manera Cocktails
THE BALLANTINE'S CRASH
This fruity number is a crash, bang and wollop on the tastebuds. In the best way possible.
Mix it up: 50ml Ballantine's Finest 20ml Raspberry syrup 20ml Sugar syrup 15ml lemon juice
Pour all the ingredients in a shaker full of ice. Shake, shake, shake. Strain into an Absinthe glass and garnish with fresh mint sprig and raspberry.
THE GINGER JULEP
Spice up an ice-cold refresher with a zesty ginger kick.
Mix it up: 60ml Ballantine's Finest 25ml Ginger syrup 10ml lemon juice
Fill half a julep glass with crushed ice Add Ballantine's Finest and ginger syrup Stir it up. Add lemon juice and crushed ice Stir it up one more time before garnishing with a mint sprig.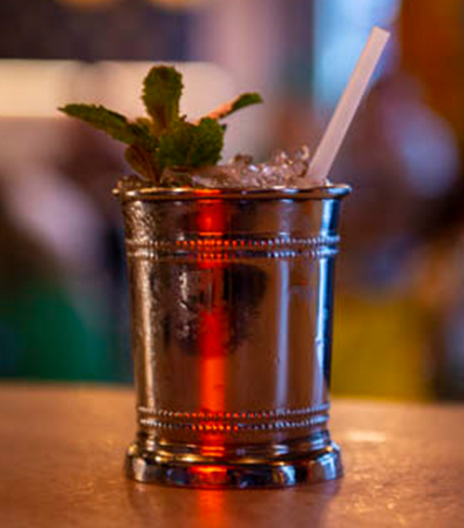 THE VALENCIA OLD FASHIONED
Staying true to Valencian innovation, we bet you've never seen (or tasted) an Old Fashioned like this before.
Mix it up: 50ml Ballantine's Finest 20ml Vermouth 15ml pedro ximenez sherry Orange twist for garnish
Build up the spirits over ice Stir it up for 2 minutes Strain into Gimlet glass and serve with an orange twist
Add Gordo Collective's mixes to your next party playlist: